In this article, I give you my Lenovo ThinkPad P15 (Gen 1) Mobile Workstation review with specs included. I'll just call it the P15 from now on since it's the first-gen.
This basically replaces the Lenovo ThinkPad P53 and because Lenovo makes all sorts of mobile workstations from the big ones to the thin and lights with ultrabook CPUs this is one of your genuine thick models.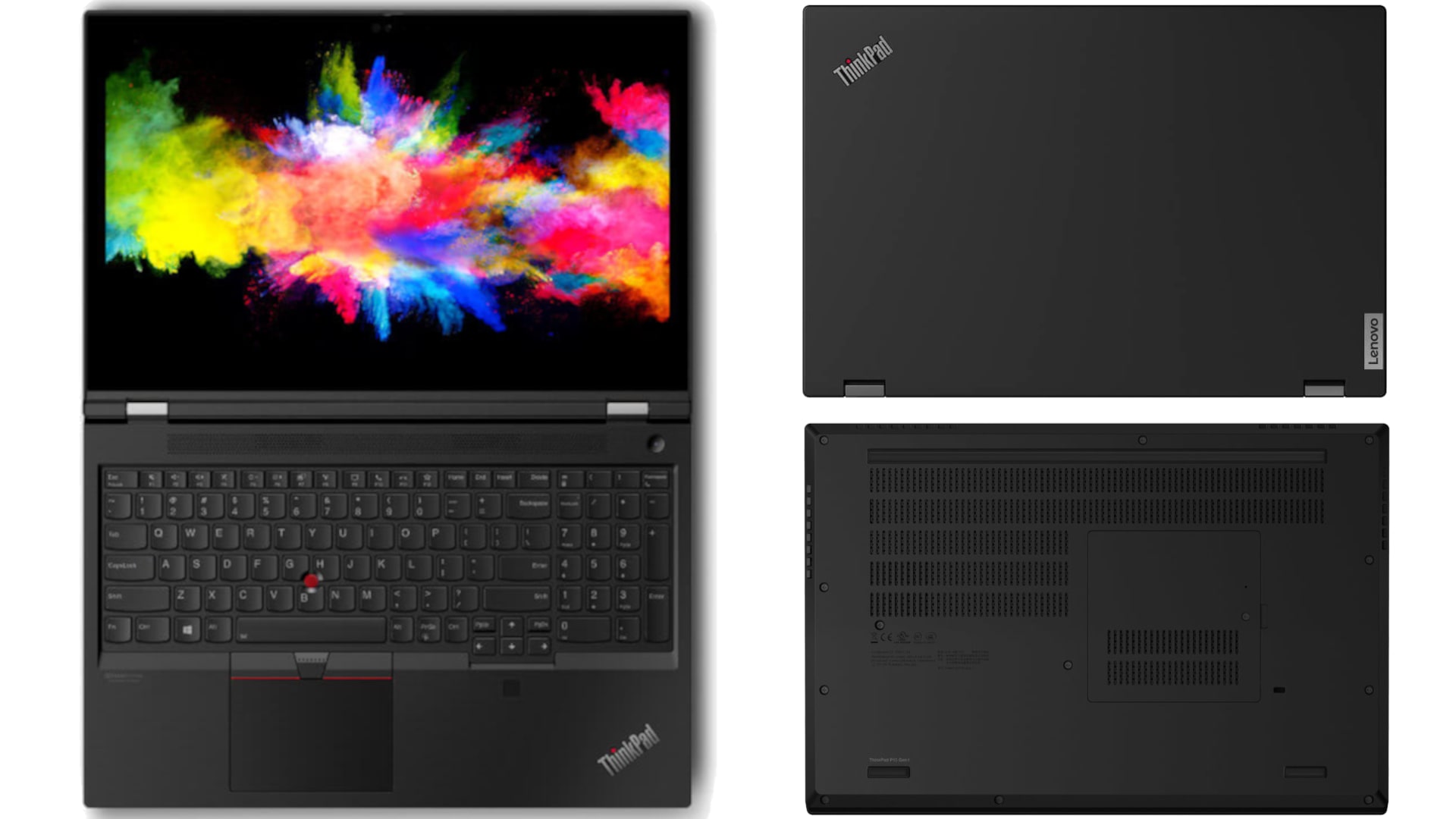 Lenovo ThinkPad P15 weighs 6.05 pounds (which is 2.74 kilograms) which mean you do not want to drop this on your foot. And, then it's about 1.2 inches thick at its thickest point.
I know some people think that laptops need to 'lose weight' but for mobile workstations actually a good thing that they are thicker and bigger. Because that means that there's adequate room for cooling and for very powerful components.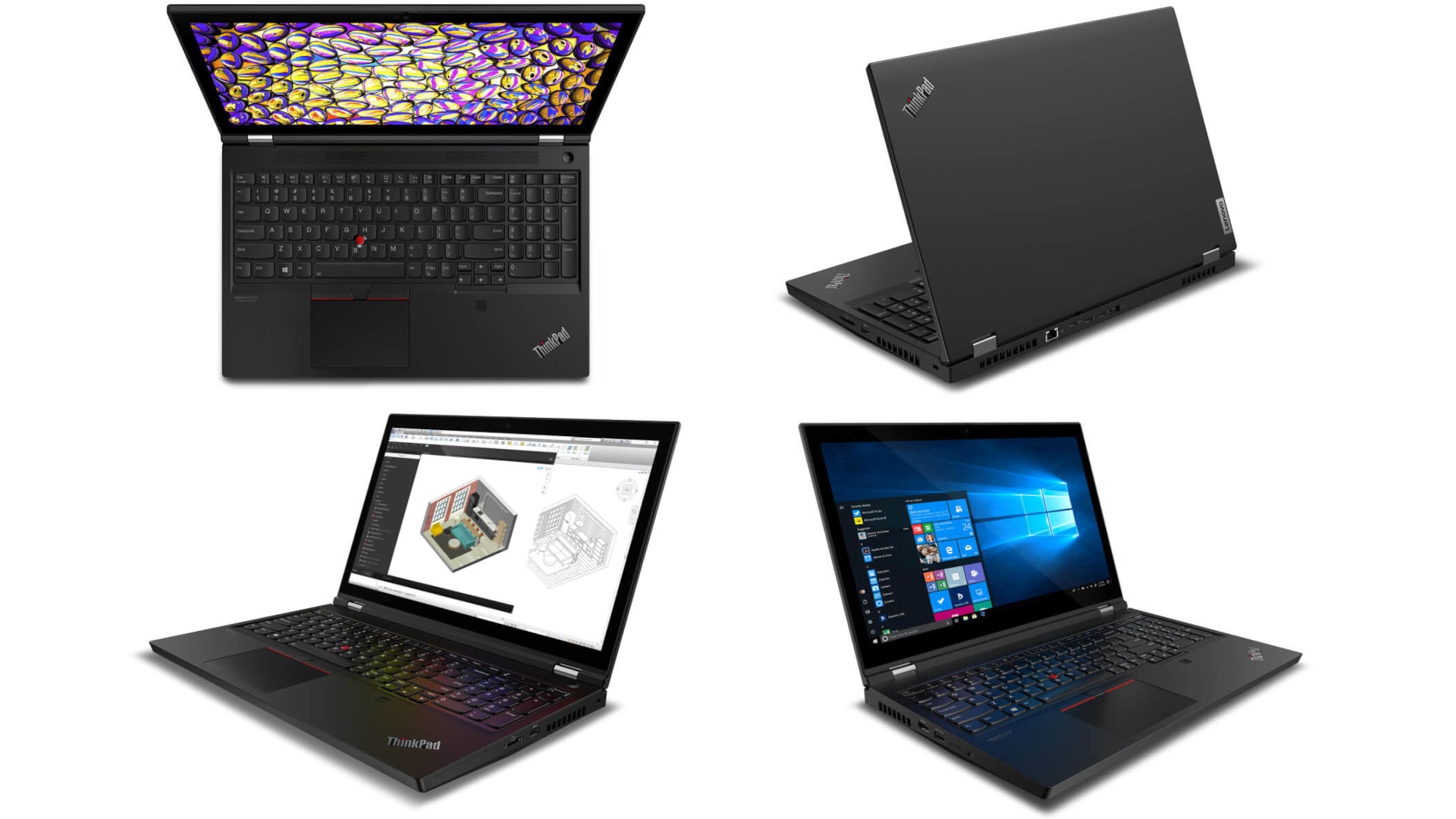 Lenovo ThinkPad P15 has Intel 10th-gen H-series CPUs and you can even get Intel Xeon on board. Those 45-watt CPUs can boost considerably higher than that.
Video graphics on this range from the low T1000 all the way up to the Nvidia RTX Quadro card, the 5000 Max-Q, which is the Quadro equivalent to the Nvidia RTX 2080 GPU. 16 GB of GDDR6 VRAM onboard is very powerful.
This is available with Windows 10 Home or Pro or Ubuntu Linux, for those of you who like to roll that way.
Lenovo ThinkPad P15 has Lenovo's usual glass fiber exterior casing and the magnesium alloy roll-cage within. It feels pretty sturdy to me, there's a little bit of surface movement of course when you have glass fiber instead of metal. But, it's sturdy enough and I think it weighs enough already so let's not add to that weight.
Lots of ports on board. We've got two thunderbolt three an additional usbc port that supports displayport. We have hdmi 2.0 full-size sd card slot usb a three ports and ethernet. Optional sim card slot there for in case you want to get 4g lte which is cat 16 4g lte. You get the idea.
Connectivity as you would expect for this sort of machine is there. Sure you can plug in a thunderbolt dock for convenience so you have to plug and unplug so many things when you bring it to your desk but you don't really need it because so many ports are built in.
So intel 10th gen inside like i said. So you can go anywhere from a core i5 to a couple of different flavors of core 6 or 8 core v pro or not. Core i9 options which is what we happen to have and intel xeon options. And you can see on the specs page right there that all the different cpus that you can get.
Quadro t1000 t2000 or quadro rtx 3000 rtx 4000 max qrtx 5000 max-q graphics. And this has four ram slots oh nice. So this is what i'm talking about with these bigger mobile workstations the expandability is just unparalleled. So that means you can get it with up to 128 gigs of ram onboard.
And that's ddr429 33 megahertz. It has two m.2 ssd slots. Of course supporting nvme uh no more three slots. No more hdd option there's just not room for it in this chassis design. Battery is pretty capacious at 94 watt hour. And for our very powerful configuration here top of the line you're gonna need it.
That said there are a bunch of different options. Obviously you can go with the core i5 you can go with the full hd display. They have 300 nit and 500 knit brightness full srgb display options matte non-touch.
There's our ips 4k option which is full adobe RGB which is my particular favorite as long as you don't want touchscreen because it's matte it's not glare it's 600 nits it's Dolby vision certified it's color accurate it's calibrated at the factory and they did a pretty good job with it.
So if you want color accuracy and better battery life there's that. Versus the also available 500 nit oled option which is full coverage for dci p3 instead. So that one's going to hit your battery life harder and maybe it's geared a little more towards content consumption and that sort of thing.
I would say that generally speaking mobile workstations are for those of you who are creating. Whether it's 2d cad or 3d renders all that sort of stuff that's the target audience here. Optional smart card reader a fingerprint scanner is standard. And a windows hello ir camera is optional.
Regardless you're going to get the lenovo think shutter which is the physical slider switch that covers the webcam. So nobody can spy on. You the keeper on this is traditional thing pad it's lovely it's deep travel lots of spring to the keys smile shape keys it's nice nice nice.
I like typing on this a lot. It has a number pad which some of you may or may not love. I believe it shares the same keyboard with the p17 because when we take it apart it says p15 slash p17 on the keyboard part hint there.
So the keyboard might be a little squeezed in because of that number pad but i found it very easy to use. You have the usual trackpoint eraser stick pointer on board. That has dedicated buttons. However the trackpad is the buttonless variety. Works fine though comfortable reliable.
Speakers on this two two watt stereo speakers. They're doublyvision certified actually pretty loud and pretty full lenovo did a decent job here for something that's not a multimedia oriented laptop. So basically this is the equivalent of a gaming laptop isn't only with quadro graphics.
And then in fact it's kind of well clearly it's the quadro version of the lenovo thinkpad t15 g which is the same chassis same battery everything except for that one has nvidia geforce rtx 2000 series gpus inside. Heat and noise.
This is intel we're still on 14 nanometer cpus with the intel 10th gen cell and they're going to run hot. And because lenovo figures mobile workstation crowds want absolute performance and thermals be damned well that's pretty much what you get here.
Running some of our benchmark tests where we usually don't see the cpu hitting 100 degrees centigrade which is the thermal max. In fact it did on some of the tests and like wow man. In fact there's quite a lot of multi-core boost the short boost going on here.
So this thing can consume over 100 watts. That means a lot of heat and yes a lot of fan noise. In fact we got a bios update and i thought maybe it was going to tame the fans a bit you know stop the fans. I want to get off that kind of level of a lot of noise. Uh but no it didn't so.
If you're just sitting and doing a word document or something like that no the fans are not going to bug. You though you will hear them spin up occasionally it's just astounding how even light work will get them going. I mean when you're pushing it hard if you're using blender if you're doing autocad work that sort of thing or adobe premiere for those who are looking at doing video editing and that sort of thing.
Yeah there's plenty of noise here. And if you are pushing it hard with one of those kind of more demanding programs it's not a wine or anything like that but boy is it one serious worship air going on so. It has two fans it has a decent number of heat pipes.
It doesn't look like a gaming laptop with six levels of spaghetti heat pipe going on here. But it's uh yeah it's the thermals are challenging. Now this said we do have the most powerful most power demanding option with the core i9 inside and the rtx 5000 max cube gpu inside.
So if you're going with the lower end six core i7 and maybe t2000 graphics or even the quadro rtx 3000 you're not going to have so much heat. Now battery life with a 94 watt hour battery really is going to depend on the configuration again. You know like just i said just as with the heat and noise.
If you're going with the six core i7 uh the quadro t2000 and a full hd display then well your battery life's gonna be way better than what we have here with the 4k display. And ours could be even worse if we had the oled display.
So anywhere from 10 hours which given the horsepower of this machine and that's doing light productivity work at 200 nits of brightness. And down to four to six for our kind of configuration is what you can expect real world unplugged.
Again mobile workstation crowd probably most of the time you're just happy you don't have to bring a desktop cpu with you on the film studio floor or whatever it is so you're going to be charging it. Speaking of the charger it depends on which model you get.
The lower powered models have 170 watt charger. Our bigger one has the 230 watt charger which is a kind of like a bigger version of the traditional thinkpad more powerful charger but up size. And it doesn't look that big. It's deceptively heavy though so you will feel that in your bag of some added weight.
To take this apart first you start with this panel right here captive screws. So you just unscrew that one screw and yank it off the other air clip so it's going to sound a little vicious when it comes off but that's okay. So we have two ram slots here. They are stacked.
These are not populated because there are two more ram slots underneath the keyboard that lenovo populates first. And here we have our two m.2 ssd slots. Obviously we have one ssd installed here. So for the basics for upgrading that's pretty easy.
Now if you want to upgrade the rest of the stuff or service the rest of stuff wi-fi card the other two ram slots you're going to take off the keyboard. Which is not as horrible as it sounds. So you have to remove two screws that are not really labeled but one is here is captive screws so they will stay in place and these hold the keyboard on and the other one is right over here.
Actually you don't have to remove that one just unscrew this one and then flip it over which we'll do next and remove the keyboard. So now we flip it over to access the keyboard and really it's not as bad as it seems. Going to use something to gently pry the keyboard up in this direction.
You can use a small flat head screwdriver or whatever you know just don't jam it way down deep. Do that and then you lift up the keyboard like so. And there are some ribbon cables which are kind of annoying but we'll get them out of the way. So that's where your 4g lte card would go if you opted for that.
This is the wi-fi card right here obviously upgradeable as well. And this is the other two ram slots. So a little phillips head screw right here i've already unscrewed it. And then you can lift off this metal plate and see two additional ram slots. So they populate the ones here first because this is more annoying to get to.
So if you want to add more ram on top of this ram you can just do it via the bottom slots that are unoccupied in our model. And well if you want to get to the battery to replace it that does require more disassembly and removing the bottom cover completely.
So that's the Lenovo ThinkPad p15 first generation. Not to be confused with the lenovo thinkpad x1 that we recently reviewed which is a SoHo fairly powerful but not mobile workstation sort of laptop.
Anyway if you're looking for the usual durable ThinkPad build lots of ports and lots of performance and some very nice display options it's here. It's going to run hotter and louder than some of the competition from dell and msim. But at the same time it also pushes the performance and vampire and man this thing really just is fast.
Lenovo ThinkPad P15 (Gen 1) Mobile Workstation
Performance -

95%

Price -

94%

Value -

95%