In this article, I give you my MSI GS60 Ghost Pro (2015) review with specs included. It's not always that I get to test this kind of device. This MSI ghost pro is a 15.6-inch gaming laptop. It is a lightweight laptop weighing just 4.2 pounds. My scale says maybe a couple of ounces more than that. It is a super slim laptop with 0.78 inches of thickness full-featured.
And though it might look like the ghost of all the ghost pro here has the NVidia GTX 970m Maxwell CPU 6 GB of DDR 5 V RAM inside. That's what makes this one so special. Look at it now. So this is the MSI Ghost Pro this is the latest model right here with the NVidia GTX 970m GPU. And that's the important part here. The Ghost Pro GS60 has been around for a while now.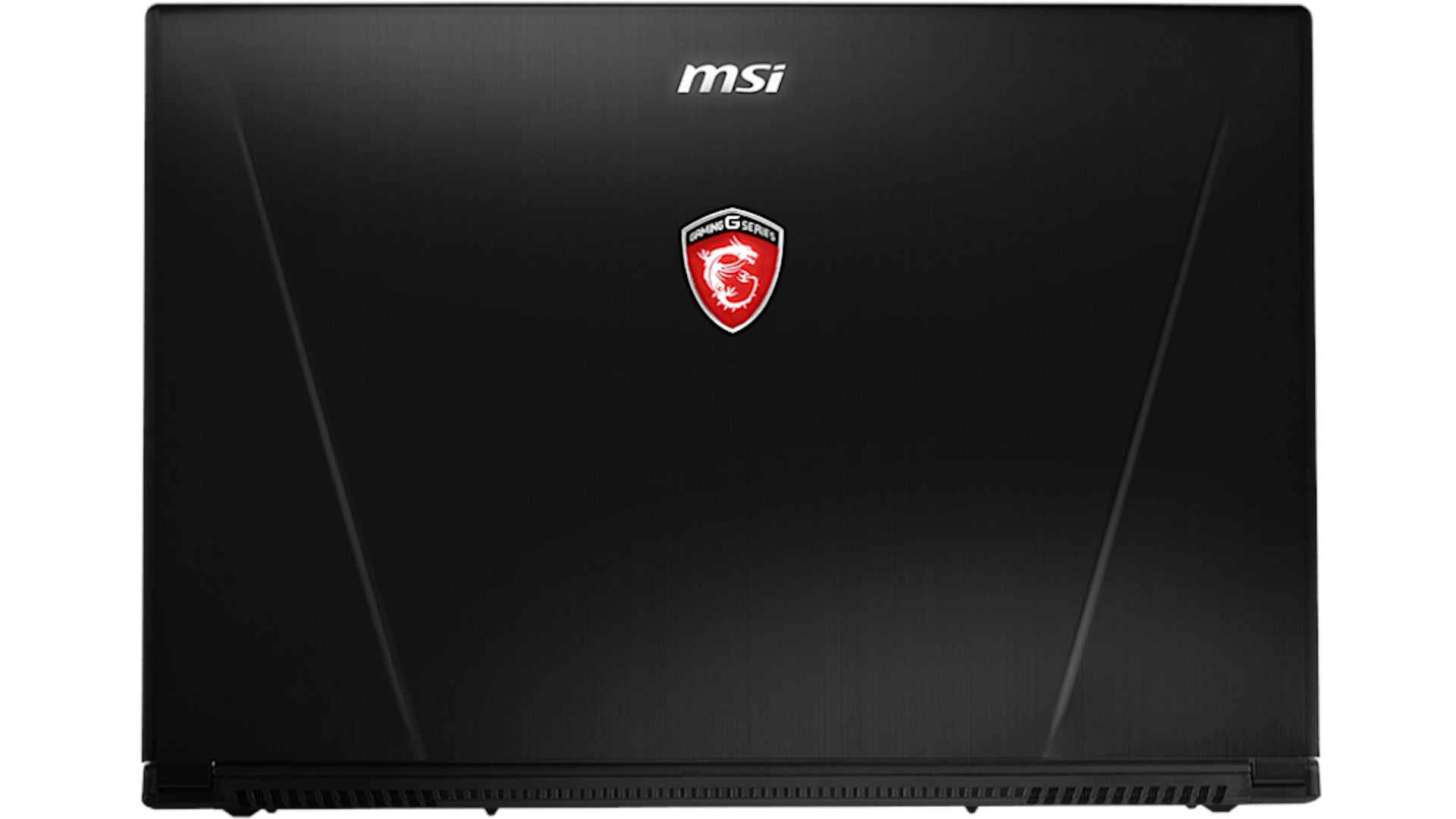 And the form factor stayed mostly the same. There's nothing wrong with that. It's actually a very good-looking slim laptop. Especially considering it's not well in the boutique price range that can go even higher. But what's special is what changes inside.
We've seen the GTX 860m its Kepler architecture a little bit older. We've seen the 870 M which was well you could use it to fry an egg. It was unfortunate because the 800 series of GPUs tended to run well pretty darn hot. And putting them in really slim designs like this 0.78-inch thin machine could be a challenge.
The GTX 970 and the latest generation GPU just starting to appear in MSI and some Asus república gamer laptops hasn't even made it to Alienware yet that's that. That's one of those generational things that you listen to the promises oh it's going to be so much faster oh maybe it's even gonna run cooler.
That's actually not a promise you hear very often it's going to run cooler. In this case, it was all true really. Really amazing like 40% better performance in some cases from the last generation. And yes it is Maxwell architecture it runs cooler too.
So previously when you went up into something like the high-end GPUs and these slim and light designs. Not that there are a whole lot of them on the market and the reason is that it's hard to make them because they made an excessive amount of heat as those of you who have older ghost pros know. What some of those toast to your CP is. This one runs cooler runs quieter much much faster.
And the nice thing about this is you're pretty well future-proofed as much as you can be with any gaming laptop. Where you know you guys always want the best specs if you're looking for a killer gaming laptop. In this case, this is saying that will age well. Two years from now you're going to still be playing games newer games. I mean they don't even exist on the market yet at high settings.
I don't know about ultra we'll have to see but that's pretty darn amazing. Anyway good-looking laptop. They called this aluminum black finish. And yes there is a thin sheet of aluminum here. It's almost the Lenovo theory of design here where you put a little thin sheet of brushed metal on there and you call it good-looking. And it's actually not bad looking.
Of course, you get that MSI logo that always makes me think of the Ferrari logo. We've got our little red gaming dragon on here that lights up by the way using the LCD lighting. Slim enough several indicator lights over here nothing that reminds you of Christmas no external LEDs other than these.
So it's not one of those machines you take to the laptop and it starts doing an Alienware kind of you know disco light-up thing. It's cool in that respect. Ventilation is very important when you put a quad-core i7 – 47:10 HQ CPU in here with 2.5 gigahertz turbo boost – 3.5 gigahertz there's a lot to cool down here.
And we do have integrated graphics Nvidia Optimus so it is switchable with the Intel HD 4670 just doing productivity. But anyway ventilation exhausts out the rear so it's not burning your hands. It's not giving a Schweddy pause it's not blowing the papers on your desk right next to the computer away you get the idea.
So ventilation on each side -. Fan design a separate one for the CPU and for the dedicated graphics units up. They don't heat each other up. Of course, they can't go and tandem with those fans to cool one particularly if it needs a super excess cooling.
But given the amount of ventilation here it's not so much of a problem. The intake on the side also above the keyboard deck there's an intake grill area. So sucks in from the sides and from the top. Shoots it off the bun. We also have ventilation here. This hasn't changed much from the previous ghost design. We have the little glued-on suede stuff here. I'd my guess and anybody's guess is that has been to avoid searing your legs off.
If you're actually resting this on your legs which is if you're doing productivity if you're doing MS Office email working in Photoshop you can actually put this on your lap and it will not hurt. Bottom temperatures if you're doing a Productivity work like that around human body temperature which is about what we find the limit of tolerable comfort.
98 degrees or so if you're gaming 120 degrees of the hottest points that will feel hot. It will not be burning hot. It is considerably cooler like I said in the previous generation MSI ghost. So there's our ventilation. All the stickers are on the bottom here instead of cluttering up the keyboard deck.
Normal rubber feet bunch of Philips head screws if you want to take the bottom off. The usual MSI tamper-proof warning over one of the screws right there. And you know check with the warranty in your country generally in the US and in the UK the word is yes you can take it off but if you break something internally and then you send it in for warranty work they'll know that you opened it up and they'll blame you for it.
It doesn't mean that anything that ever goes wrong is going to be your fault. So far they've been pretty cool about that. Still, I'd rather not even see those stickers on a gaming laptop because everybody likes to open it up.
On the side here we have our lock slot. That's where the power plugs in right there. Two USB 3.0 ports separate mic and stereo audio jacks right there. For those of you who have gaming headsets that have both of those connectors over here.
Another USB 3.0 port for a total of will three. SD card slot full-size HDMI mini DisplayPort. So you got quite a few output options. They can use multi-monitors at a time and built-in Ethernet. This is a killer II 2200 Gigabit Ethernet. Open it up and you have again the brush black aluminum deck right here.
You can see where we have both our speakers and ventilation intakes over here. The power button that lights up and it will change color to let you know whether you're using Intel HD 4600 graphics I'll be blown by NVidia GTX 970 and they'll be red and then charging is amber. So informative.
You can see the keyboard is backlit RGB programmable zone backlighting. No special WASD which is kind of a bummer there but this is a SteelSeries keyboard so it's highly programmable. Also, really awesome tactile feel if you're going to use this to type as well you're going to absolutely love it.
So we have our blue zone here. You know to set up the colors the way I like it. We've got our middle magenta zone. We have a red zone here. You can pick whatever colors you like for the thing. Gamers will certainly like the programmability of the keyboard. And also some of you are really attached to the number pad.
We have one you don't see that all that often on 15-inch laptops. So those of you who are number crunchers or just use the number pad a lot for gaming will be thrilled. Msi does something weird with the keyboard. Though they always ship the windows key over to this side.
So those of you already gotten used to it yes it is Windows 8.1 so you use it to switch back and forth. For example well guess what it's on this side over here delete key is also up here which is a kind of odd place for the Delete key. Don't know why they did that. Wish they hadn't done that.
But hey FN key controls things like your backlighting for the display. Also for your keyboard backlighting and your volume all clustered in this area. And along over here the one thing I'm not in love with is the Elan trackpad. MSI doesn't have a great track record with trackpads.
And it's not a horror but it kind of is one of those trackpads that gives Windows trackpads a not very good name. It's ok with single movement and it handles diagonals pretty well with the latest driver install. Multi-touch is a little bit hit or miss and also if you're tapping and holding the spacebar to click.
So you don't have drag locked or not I never do because it seems to drag things around when I don't want it to. That'll cause a little cursor jumping when you're doing drag lock which is to press a button then use your finger at the same time. It's not the world's worst thing but obviously, if you're looking at a slim and light machine is probably cuz you need a laptop on the go and not just gaming.
And that's where you're going to use a trackpad for. When you're gaming of course you're going to be using your mouse. Our machine is the GS 60 – 0 6-4 that's a configuration I know a lot of you like because it has six gigs of VRAM. Maybe even overkill especially if you have the 2k display which is what we have here. Even for the 3k display. But I know some of you want that.
You can get a variety of configurations as with it. With MSI we're not even talking about resellers like gen tech and exotic PC who do all sorts of customizations for you if you want. But many options are available. On the motherboard you have two RAM slots you have an m2 SSD.
You can get this with a single SSD. There's r8s a SSD configurations by the way that uses msata because then you need that for the raid. Sorry no PCIe here. So anyway you can get this with 16 gigs of ram 128 gig SSD as one terabyte 7200 rpm hard drive which makes a lot of sense because games these days got they take like 45 gigs each. You need a lot of space that becomes nearly impossible the cost of SSDs. Something like that with the 2k display you can get that for under $2000 say around 1890.
Now if you want it maxed out and all those good way so you can get bigger SSDs as well with this if you wanted 256 or 512 gig SSD. And yes there's a 3k and even a 4k display option. Now I'm going to lobby for the 2k display which is what we have here.
This is a Samsung pls 1920 by 1080 matte display. This is not a touchscreen. Those of you who love the Metro interface well you're going to go look crazy having to use your trackpad or your mouse to interact with that. But 2k display good balance for the size of this place 15.6 inches if you go to 4k resolution in a game especially for a machine like this can run at high and ultra settings.
In today's most demanding games are you going to really see a difference. Not so much. Also, it's going to use a bit more than away resources and particularly power. And power is never something to have a whole lot of with laptops in terms of stamina when on battery power.
I mean speaking of which not the happiest story here. Just like most gaming laptops you're looking at three three and a half hours running on integrated graphics and battery power when doing normal computer tasks. Now when playing games.
When you're playing games about an hour and 45 minutes or so. So typical for a gaming laptop but it doesn't compete say with the 2014 Razer which is granted a smaller 14-inch model. But that one really pulls off some good battery runtimes.
Anyway other display options there is a 3k EXO panel. And that's available that was glossy by the way. And there's a 4k option as well for those who want to end it. Prices aren't that much more for the 3k, somewhere between 50 and $100 more. 4k hundreds and $200 more.
Again for a laptop I'm considered a little bit overkill especially the way a lot of games don't handle scaling well. And you're going to have to enable Windows dpi scaling to make things actually viewable on your screen. So how about sound. Here's our wireless microphone here. It is right near the fans.
Not that loud not that loud at all. Now when you gave me the fans do get ladder. But MSI well I mean they make gaming graphics cards they do motherboards. They've been doing these kind of laptops for a while. They tune the sound nicely. It's not a high-pitched whine even though it's a thin machine.
It sounds not so unlike their bigger models say that the Dominator. Ah you'll hear it more often though those giant 17-inch gaming laptops that have chasse's about yay thick or so. In plenty of cooling area and so I will be quieter. But when we do our gaming demo video you'll get to hear it there.
It's certainly you'll hear the fan but no it's not obtrusive. And again it's not something that it's going to burn your coffee table either. Common senses you use a laptop cooler something that provide a little ventilation underneath. If you can't when you're playing games don't rest it directly on your legs don't block the vents on the underside you know the usual kind of things.
Don't use it with the lid closed when you're gaming if you have an external monitor because it needs to radiate heat at this way and suck some air in. But other than that it's perfectly tolerable as a gaming laptop. In terms of sound values and it's a little bit less high-pitched and annoying than the HP omen 15 we just reviewed.
Which itself was not pretty not a pretty noisy thing for a gaming laptop. Now speaking of noise and temperature and all that sorting this supports Nvidia battery boost. So you can actually do things like choose the shift mode choose comfort mode while you're gaming and that will reduce the speed of the GPU and the heat one.
Still very pliable if you're playing older title like Dragon Age 2. I was playing that the other night plays absolutely perfectly. Well you really don't need all the power of the GPU for that sort of thing. You've got green mode which will step down the CPU and the GPU.
Perfectly appropriate if you're doing email social networking working in MS Office anything but crunching a spreadsheet that has you know 100,000 rows then you're going to want the full CPU power. But otherwise given the quad-core i7 in this has so much power that even stepping down it's going to be fast.
And then we have sport mode this is let everything run to maximum speed. And then also we have information about our power plant CPU usage how much battery is left memory we get all that sort of thing. So you two right here device settings you can choose.
High-performance mode if you want to max things out and you can have the windows key enabled or disabled. Boy MSI hates the windows key. Don't think there are also shortcuts to Nvidia's GeForce experience killer network management for both wired and wireless networking by the way.
This has dual-band Wi-Fi a total Evan AC it's the end $50.00 to the SteelSeries engine which is your programmable keyboard stuff where you can control the backlighting and put macros on and all that sort of good stuff right there. So that's good and MSI really has not loaded with any bloat where.
It's useful utilities like that. The only thing that we have on here is games play caster software which is I don't know how many people use that. We have Nvidia zones streaming technology for games. Now we have twitch Munim. And now we're going to test out the speakers.
This has msi's usual dino audio stereo speakers with a subwoofer. Some people have given it a hard time. I think it actually sounds very rich and full. Having reviewed a lot of these slim gaming laptops and even some of the bigger ones like the isuzu Oak 17-inch models that never really had the killer speakers I'd hoped for.
It's not bad sounding. So we've got 1080p here. And by the way this display manages to cover 98% of the srgb color gamut has wide viewing angles 700 to 1 contrast ratio 315 it's a brightness. So it's quite brightness just a great display. It's a gaming laptop always fun to review these but you know it's not just a gaming laptop that's what makes the HP at home and pretty.
So certainly it looks good. I think that Simmons darn good when you're playing games you can really hear the dialogue. You get enough of the boom you know not like you're wearing gaming headphones certainly for it to sound good. As well it does a good job for watching movies.
It's also pretty good and it's a little bit louder than average for a 15-inch model as well without sounding shrill or hissy or anything like that as well. Now as always with gaming laptops we're going to have a separate gaming demo. We're going to test battlefield 4 Crysis 3 far cry 4 you get the idea.
Some of today's most demanding games Tomb Raider. And let me tell you the hint is it does very well. You can put the settings quite high with this at native 1080p resolution no less. But how about synthetic benchmarks it does keenly well. They're 3d mark 11 for the performance test p9 one one to nine thousand 112 none of this is with anything overclocked.
By the way for the extreme x3 2 to 4 3224 very impressive numbers that that certainly beats the gtx 860m models running on the same quad-core CPU which tend to do around 5,000 rather than 9,000. For the performance benchmark pc mark 7 6006 W prime computed pine in 8 seconds.
PC Mark 8 the home test 3929. Also a very Hardy score their 3d mark ice storm unlimited test 129,000 133 for fire strike at 1080p 60 508. That's a pretty demanding test there folks. So the numbers are all there. They're all significantly better than what we saw from the last generation Ghost.
The ghost Pro is a killer machine if you're doing video editing if you're doing number crunching in addition to gaming. Anything this demand software compiling that sort of thing. Web development believe me this is one of the most cable machines on the planet. Don't be fooled by the fact that so thin and light.
Speaking of thin in light here's the power brick. It is at least slim. We've seen worse. It's a sizeable brick though you can see it fills my hand. And for those of you who are wondering this is a delta made power supply. It's a hundred and fifty watts which is adequate to keep it powered up when playing games.
I haven't seen the battery charge level actually dropped when gaming. Is so that's always a good thing. I know it doesn't throttle based on power nor does it thermally throttle. You can run this thing with the GPU at 99 percent for an hour and temperatures inside that's always a concern.
Outside sure we worry about how it's going to feel to touch but we don't want the thing to die of old age prematurely because it's running too hot. Playing the most demanding games like Battlefield 4 for example GPU was between 70 and 80 degrees Celsius.
That's actually quite good and significantly cooler than the previous generation ghost and the CPU generally between 60 and 70 degrees Celsius. Also very safe temperature so I wouldn't worry about this thing dying in a year because it's been running so hot. Those are perfectly permissible.
I'll tell you this is one of my favorite laptops ever honestly. I've waited a decade for this. More I've been reviewing technology for 10 years using it for heck of a lot longer than that. And finally we have what you could call a 15-inch ultrabook that's also one of the most powerful gaming rigs on the planet.
And can do anything else you're going to throw at it for work. If you do full HD video editing anything that's really very demanding on this it can do it. Once you've used a gaming ultrabook a really capable one like this there's just no going back. So that's the MSI ghost pro GS 60.
It's available now if you're looking for a high-end but slim gaming laptop that you can actually take to work. Not be embarrassed carry pretty much anywhere very light very slim. It's hard to be there's one the best on the market in the slim light gaming category which admittedly there aren't too many.
MSI GS60 Ghost Pro (2015)
Performance -

98%

Price -

96%

Value -

97%