In this article i provide you with my nVidia GTX 1070Ti Founders Edition review. In the article before, I reviewed the nVidia GTX 1070 Founders Edition. These two graphics cards are virtually identical in terms of size and build quality, and their only significant differences are in performance and, of course, price.
This card, which was released alongside the 1080Ti, came out a year after the regular nVidia 10XX series. What does this card stand for, where does it fit in today's world, and is it worthwhile to purchase? We'll find out in the chapter after, along with this card's specifications and performance.
nVidia GTX 1070Ti Founders Edition Specs
| | |
| --- | --- |
| Name | Geforce GTX 1070Ti |
| Manufacturer | Nvidia |
| Launch Date | 2nd November 2017 |
| Bus Standard | PCI Express 3.0 |
| OpenGL | OpenGL®4.5 |
| Video Memory | 8GB GDDR5 |
| Engine Clock | GPU Boost Clock: 1683 MHzGPU Base Clock: 1607 MHz |
| CUDA Core | 2432 |
| Memory Speed | 8000 MHz |
| Memory Type | GDDR5 |
| Memory Size | 8GB |
| Memory Interface | 256-bit |
| Resolution | Digital Max Resolution 7680 x 4320 |
| Interface | 1x DVI1x HDMI 2.03x DisplayPort 1.4a |
| Maximum Display Support | 4 |
| Dimensions | 26.7 x 11.2 x 4.0 Centimeter |
| Recommended PSU | 500W |
These are the card's primary specifications, as shown in the following table. Let's talk about the card's build and specifications in more detail.
The GeForce GTX 1070 Ti has 2,432 CUDA cores, which is only 5 percent fewer than the 2,560 cores on the GTX 1080. That's interesting because, as we'll see in testing, that basically represents how far behind the GTX 1080 the new Nvidia card lags, especially in our simulated tests. The new card's 1,607MHz base clock is identical to that of the GTX 1080, but its 1,683MHz boost clock is a little slower than the GTX 1080's 1,733MHz claimed boost speed.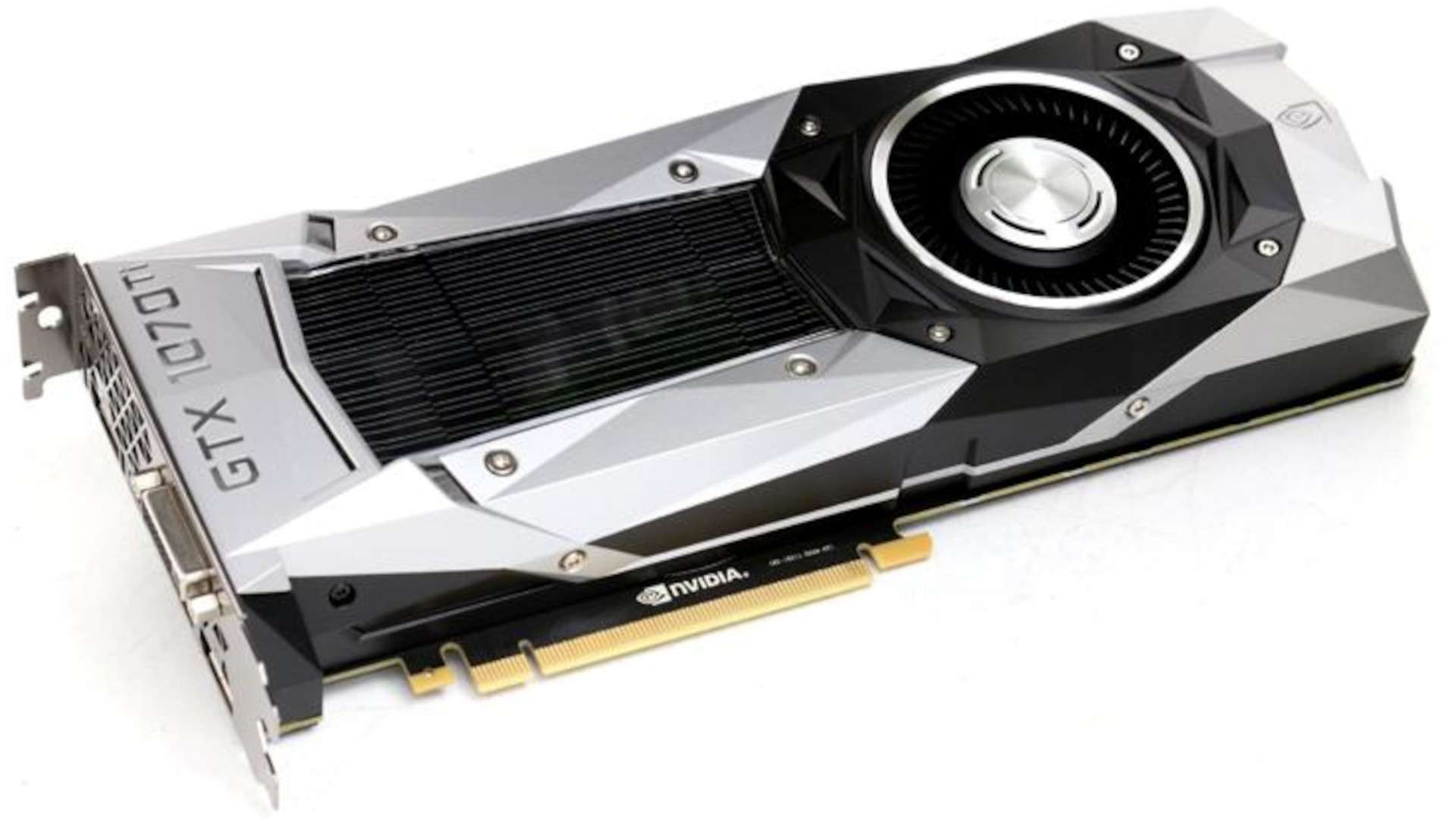 Another thing to keep in mind is that the GeForce GTX 1070 Ti uses GDDR5 memory instead of the faster GDDR5X used by the GTX 1080 and GTX 1080 Ti. However, as GDDR5 is still quite fast and by far the most prevalent memory type in most mid- to high-end graphics cards, we don't anticipate the slower memory to make a noticeable impact in the majority of cases.
Additionally, the port loadout is the same as that of other recent, top-tier Nvidia cards. Three DisplayPort 1.4 connectors are included, along with an HDMI 2.0b port and a dual-link DVI connector for older displays.
Like most cards in this price range these days, the card also has a black metal backplate for aesthetic and heat-dissipation reasons. Furthermore, two-way SLI configurations are supported by the GeForce GTX 1070 Ti. We advise most gamers to choose a single GeForce GTX 1080 Ti rather than a pair of these cards or GTX 1080s because many games aren't designed to fully benefit from multi-card setups—particularly in the early going after a specific game is released.
By the numbers, nVidia GTX 1070Ti Founders Edition outperforms the GeForce GTX 1070 in terms of shading, texturing, and geometry throughput while maintaining the same ROP throughput and memory bandwidth. Or, to compare things to the GTX 1080, the GTX 1070 Ti offers 80% of the memory bandwidth, 97% of the ROP performance, and 92% of the shader/texture/geometry throughput of the GTX 1080. According to NVIDIA's statistics, the GTX 1070 Ti is advertised as being about 15% quicker than the GTX 1070 but 8% slower than the GTX 1080 in terms of performance.
Let's get right into our benchmarks and see where the GeForce GTX 1070 Ti places in the congested high-end graphics-card market as there isn't anything substantively new or different about it.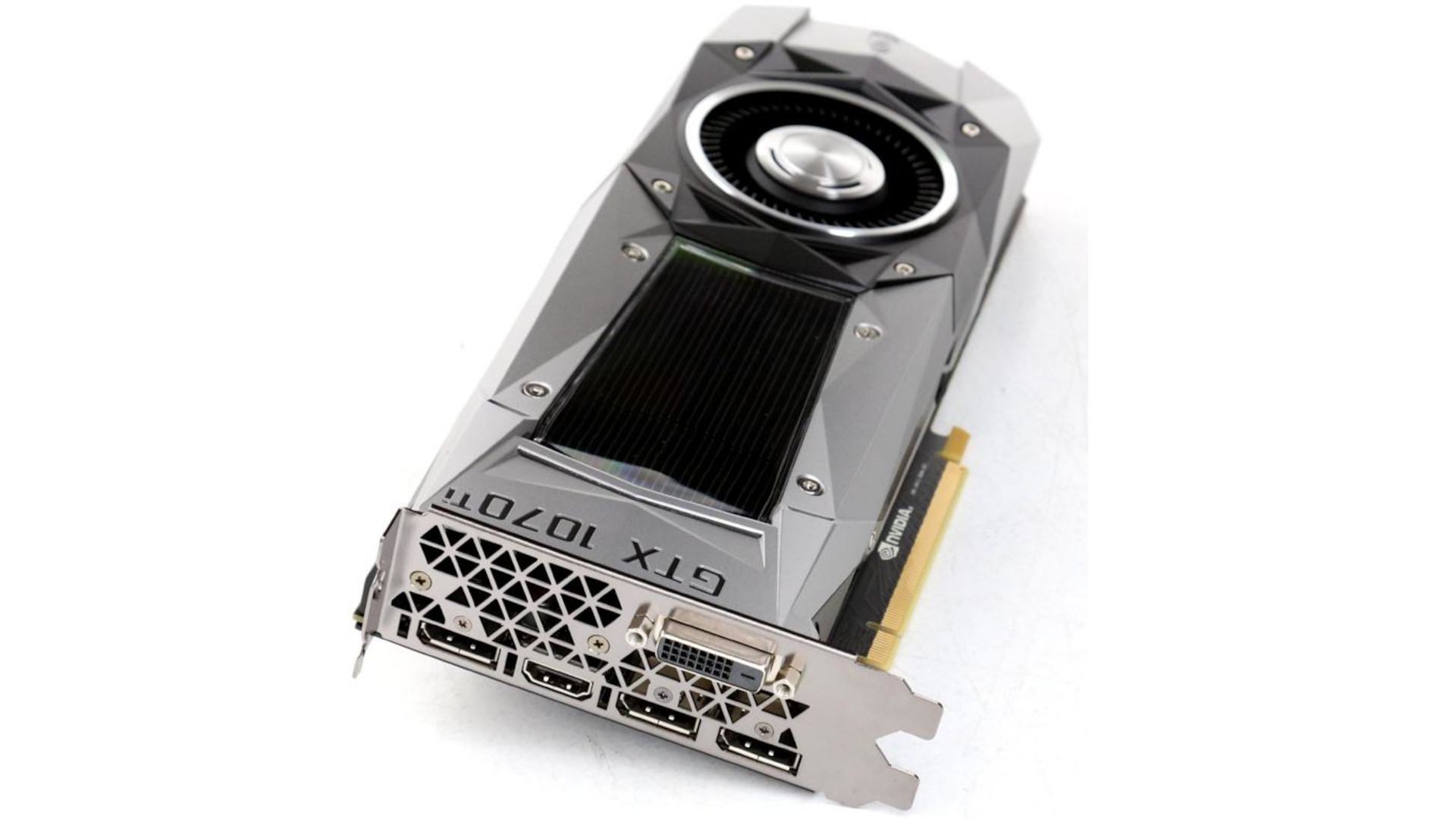 nVidia GTX 1070Ti Founders Edition Performance & Gaming
According to the information provided regarding the specifications in the text above, this card falls somewhere between the GTX 1070 and GTX 1080 in terms of performance and cost.
DirectX 12 (DX12) is the first of these, and it has been around since 2015. The most recent gaming-focused API from Microsoft still lacks many real-world benchmarks. But this card was made to endure for a few years, if not more, and DX12 will probably become the de facto graphics API in the future. Therefore, it's crucial to ascertain a card's DX12 compatibility before purchasing. With the most recent DX12-compatible video games we have on hand, such as Hitman (the 2016 version) and Rise of the Tomb Raider, as well as Futuremark's 3DMark DX12 benchmark, Time Spy, we evaluated the GeForce GTX 1070 Ti.
Now let's move on to the benchmarks. As previously mentioned, we believe AMD's Radeon RX Vega 56 will be this card's primary rival. At the time we wrote this, it was selling for as much as $30 cheaper, though the majority of the units we saw in stock were exactly around the $450 price mark. It will be interesting to see how the GeForce GTX 1070 Ti fits in, in terms of pricing and performance, given that the GTX 1080 isn't all that much more expensive.
In 3D Mark test we can see following results ; nVidia GTX 1070Ti Founders Edition outperformed the AMD Radeon RX Vega 56 by a respectable 10% in this initial test. Additionally, the new card from Nvidia behind the GTX 1080 by only 8 or 9 percent.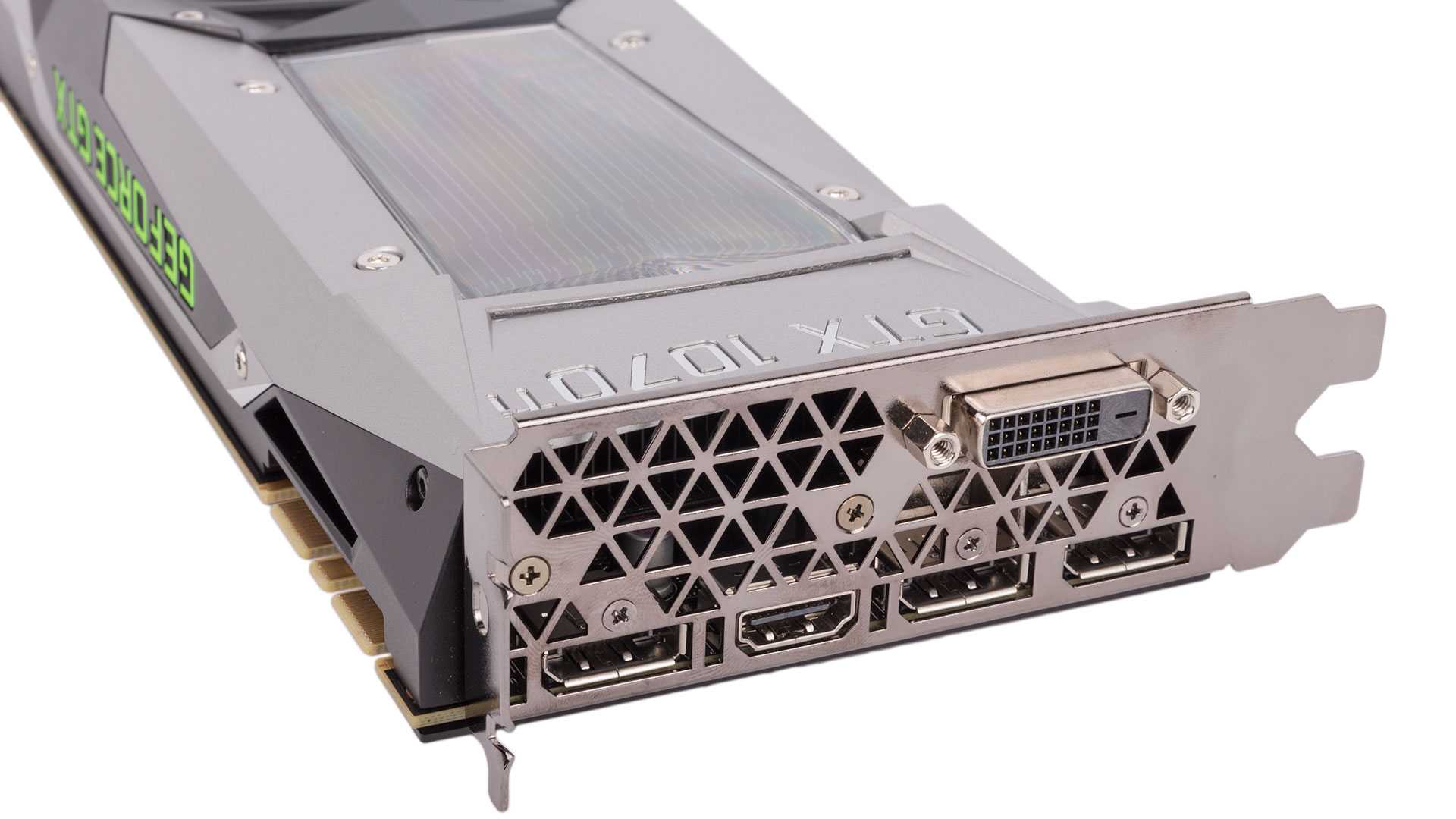 Let's begin testing games with some older releases. Here, we launched the 2013 remake of the popular game Tomb Raider to conduct tests at three different resolutions and the highest detail setting (Ultimate).
Moving on to actual game testing, the GeForce GTX 1070 Ti appears to perform better, especially when compared to AMD Vega cards in this first game. The GeForce GTX 1070 Ti not only outperformed the Vega 56, but it also outperformed the more expensive Vega 64 at all settings save from 4K, where it lagged only a few frames per second (fps) behind.
In the most recent installment of the Hitman series, Agent 47 decides to start over and begins a journey of self-discovery as a teacher in a school for impoverished kids. Of course, I'm joking; he kills a lot of people in this one as well. However, it does provide stunning graphics in DX11 and DX12 versions. Here, we're experimenting with the more recent DX12.
Here at 1080p, nVidia GTX 1070Ti Founders Edition really outperformed the RX Vega 64, but at higher resolutions, the top Vega card had a little advantage. Although the Vega 56 actually costs more than the GTX 1070 Ti (or did when we wrote this in early November 2017), it lagged far behind the rival Nvidia card. Also take note of the fact that at all three resolutions tested, the nVidia GTX 1070Ti Founders Edition outperformed the GTX 1080. However, since we last tested the GTX 1080, there may have been driver upgrades that account for some of the difference.
Conclusion
Should you purchase this card, then? Today's games are gpu-intensive, so if you can get a GTX 1080 for that price, go for it. Otherwise, spend a little extra money and get a more future-proof card like a 1080Ti with 11GB of VRAM.
The performance of this card is practically on par with that of the GTX 1080, and it frequently outperforms the more expensive AMD Radeon RX Vega 64. The drawback is that the newer RX 5600 XT, which outperforms this card by roughly 10-15%, is available in this price range.
Who makes nVidia GTX 1070Ti Founders Edition?
In essence, a Founders Edition GPU is one purchased directly from Nvidia rather than through a partner. This is similar to purchasing a reference design or "stock" GPU, but those are intended to be as inexpensive as possible.
Nvidia creates the GPU and "bins" a few high-quality chips. The ones they don't keep for themselves are distributed to AIB partners in the manner described above.
Once Nvidia has found their ideal chips, they will be able to use them in their own Founders Edition cards with their own custom cooling setup.
Furthermore, these Founders Edition cards will frequently run at higher clock speeds than the "reference" spec sent to AIB partners, but AIB partners will overclock and tweak their cards anyway.
Because there is no longer a middleman, Nvidia can now sell their Founders Edition graphics cards and keep more of the profit than if an AIB partner did.
So basically this is how nVidia GTX 1070Ti Founders Edition is made.
Is nVidia GTX 1070Ti Founders Edition good for gaming?
Yes, with 8GB of memory, it is still a very capable card. Most 2021 games should deliver 60+ frames per second on 1080p high settings. The 1070 is quite power efficient, and most brands have their 1070 built correctly, so overheating is never an issue even after 5 years.
By 2022, more and more games will be using RT cores, and because the 1070 lacks ray tracing cores, RT and DLSS will be unavailable. Unlike RT, which is purely cosmetic, DLSS is an important feature in future games with the goal of achieving higher frame rates. Given that more games will use DLSS, the 1070 will most likely experience a significant performance drop in future games. Simply put, it does not have a future.
If you're purchasing a used card, it was most likely used to mine previously, so make sure the temperatures are normal and the BIOS is not mine-modified.
In respectable quality settings, the card is capable of providing users with high performance in almost every game that exists in 2022. Let's take a look at some GTX 1070 gaming benchmark tests.
Assassins Creed Valhalla – The most recent Assassin's Creed game. The GTX 1070 Ti performs admirably in this game, averaging around 60 frames per second on high settings in 1080p.
God of War – On high settings, this card averages around 60 frames per second in 1080p, which is excellent.
Red dead redemption 2 – This legendary game requires a lot of processing power. On high settings, this card averages around 50 frames per second, which is very good.
Battlefield V – the most recent battlefield game. Amazing results, around 100 frames per second, on 1080p ultra settings.
Cyberpunk 2077 – One of the most demanding gpu games available. On high settings 1080p, this card achieves around 50 frames per second.
Days Gone – 1080p, ultra settings, around 80 frames per second.
Dota 2 – one of the esports games On 1080p, the highest settings yield around 220 frames per second.
GTA V – One of the more classic games. On the highest settings and in 1080p, this card achieves around 110 frames per second.
Hitman 3 – 50+ frames per second on the highest settings and in 1080p.
Resident Evil Village – The most recent Resident Evil game. It's very GPU intensive, with this card averaging around 45 frames per second at 1080p on high settings.
And these tests were performed on an older CPU, an Intel i7 6th gen, so using a newer CPU would result in a few more frames per second, but this card is perfect for 1080p gaming, and you can also play some games on 4k depending on the settings and release date of the game. As a result, we can conclude that the nVidia GTX 1070Ti Founders Edition is good for 1080p gaming but inadequate for 4k gaming.
Can nVidia GTX 1070Ti Founders Edition do 4K?
It can display 4K video and play 4K video.
It can play a slow-paced 4K game just fine.
It will mostly play a fast-paced game on low settings.
Everything depends on what you mean.
Is it the "go-to" 4K solution? Certainly not.
Even 1080Ti is unlikely to be adequate in 4K for many titles.
You already have a 1070Ti and are considering a 4K monitor? You can definitely use it (and even play with perfect 1080p scaling) until you can afford a next-generation card.
You have the 4K and probably a less than stellar card, but you can only afford a 1070Ti right now? Don't get it; instead, wait until you can afford something else.
So, in a nutshell, the nVidia GTX 1070Ti Founders Edition does 4K in one way.
Is nVidia GTX 1070Ti Founders Edition a silent card?
A robust vapor chamber design is used to cool all of the higher end Pascal 16nm-based GTX 10 series cards. This design is intended to support a 250W load. The Pascal GP104 core used in the GTX 1070 Ti has a TDP of 180W, so this cooling solution should be adequate.
By using similar blower-based designs across each series of cards, NVIDIA has proven that this design is truly effective at managing thermals over the last few architectural changes. Keeping thermals under control is one thing, but keeping the noise generated by the blower fan under control is another area where NVIDIA excels. Smart monitoring and management of fan profiles has reduced noise. So is nVidia GTX 1070Ti Founders Edition a silent card?
Idle fan noise is comparable to that of other NVIDIA "Pascal" reference-design graphics cards. Unfortunately, NVIDIA has yet to include the critical idle-fan-off feature that is almost universal on any modern custom-designed graphics card.
The card is slightly noisier in gaming than the GTX 1070 and GTX 1080, but marginally quieter than the GTX 1080 Ti. AMD Vega graphics cards are significantly louder.
What ports are on nVidia GTX 1070Ti Founders Edition?
nVidia GTX 1070Ti Founders Edition ports are:
A DVI port, an HDMI 2.0 port, and three DisplayPort 1.4 connectors are available for display connectivity.
In contrast to previous-generation NVIDIA cards, the DVI port no longer includes the analog signal, necessitating the use of an active adapter. NVIDIA also updated DisplayPort to 1.2 certification and 1.3/1.4 readiness, allowing for 4K at 120 Hz, 5K at 60 Hz, or 8K at 60 Hz with two cables.
The GPU also includes an HDMI sound device. It supports HD audio and Blu-ray 3D movies and is HDMI 2.0b compatible. The video-encoding unit on the GPU has been updated to support HEVC at 10-bit and 12-bit resolutions.
nVidia GTX 1070Ti Founders Edition
Performance -

97%

Price -

96%

Value -

97%